Community Supported Acupuncture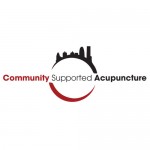 Business Name:
Community Supported Acupuncture
About:
Invest in your community, invest in yourself. CSAcu – Community Supported Acupuncture operates on a sliding scale of $20-$80, pay what you can.
A unique clinic offering gentle, effective, Japanese-style acupuncture and every friday group acupuncture.
More:
Community Supported Acupuncture is the first acupuncture clinic in Louisville to offer affordable treatments without compromising quality, individual care. CSAcu offers sliding-scale payments for acupuncture ranging from $20-$80, so that everyone can afford to get the acupuncture treatment that they need. Thanks to a membership-based model and community support and investment, CSAcu even offers acupuncture on a donation-only basis every Friday.
Mateo Bernal is proud and happy to be part of the Louisville acupuncture community.