New Zealand
Dr Vitalis is highly qualified acupuncturist in Auckland, specialising in treatment of infertility, stress, anxiety, depression and pain. See website for details.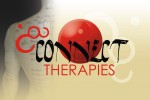 Located in Hamilton I am a traditionally trained Acupuncturist, have a diploma in Qi gong,
I have run a busy practise for many years that solely relies on word of mouth. I try and get the best possible training from top Traditional Chinese Medicine (TCM) doctors to ensure that I'm learning from the best. This has played a big part in the success of my Connect Therapies clinic. I have been training in doctor Tans style Acupuncture and Master Tung's style Acupuncture with fantastic results. Connect Therapies are: Acupuncture, Cupping, Moxabustion , Herbs, Electro stimulation,Ear Acupuncture . With a very high portion of my clients I treat are fertility, pain and stress Other Problems in the clinic that we can help you with is:
More energy/stamina, chronic fatigue , Insomnia , Pain relief – sports injuries, menstrual, headaches , Maintenance and well-being, Enhance your immunity, colds and flu's , Eliminate stress, tension-anxiety and depression , Enhances the healing time.post surgery , Regulate hormone function, menopause, irregular cycles, PMS ,Improve work/sports performance , Women's problems, infertility, Embryo Transfers, Regulation of cycle, morning sickness, Digestive issues: Irritable bowel syndrome (IBS), inflammatory bowel diseases, stomach upsets

Acupuncture treatments for effective pain relief, stress, anxiety, depression, addiction, fertility, pregnancy care, facial rejuvenation and more.