About TryAcupuncture.org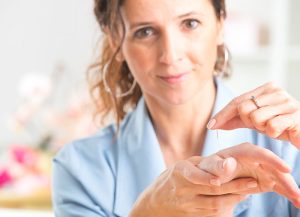 Would you seek medical advice or treatment for a heart problem from a urologist?  Of course not, you would seek out a specialist, in this example that would be a cardiologist.
Well the same goes for an acupuncturist.  An acupuncturist is a specialist.  If a healthcare provider does not perform a procedure or service as their main modality, they are not a specialist.
Our mission is to educate the public about the health benefits of acupuncture and highlight the tremendous differences in training among people providing acupuncture services in the community.  
We serve as consumer advocates to protect people from undergoing treatments at the hands of un-licensed or under-qualified providers of acupuncture services and preserving the value of a licensed acupuncturist which is a highly trained specialist in his or her profession.
We are dedicated to only referring consumers to the most qualified, highly trained and licensed acupuncturists.
Obviously, you would be horrified to learn that your surgeon didn't have a medical license or if your chiropractor only took a 24 hour course on adjustments. This is no different than visiting an acupuncturist who completed a crash course in the field. More than 50% of acupuncture providers (chiropractors, physicians, and other healthcare providers included) are practicing with a certification after only 300 hours of abbreviated training or much less, a portion of which was home study, and no actual clinical experience.
As some of you know, a licensed acupuncturist has more than 2,000 hours of education in acupuncture and traditional Chinese medicine, has accrued hundreds of hours of supervised clinical experience, maintains continuing education requirements, and successfully passed the national exam or equivalent state board.
The lack of awareness concerning the importance of receiving treatment from a fully trained licensed practitioner often means that patients have sessions with someone who isn't qualified. They waste time and money on treatments that fail to work. In extreme cases, it's dangerous to the client! This brings the integrity of the acupuncture profession into question.
Let's start changing that today. Click here for more information about finding a fully trained and licensed acupuncturist in your area and experience the benefits of Chinese medicine today!