About:
Family Care is an Acupuncture Clinic that specializes in creating a personalized treatment experience for our patients.  We combine Eastern Medicine with Western Nutrition to naturally address your concerns from every angle.  Call today for a FREE consultation to learn more!
About:
Family Care Acupuncture and Health Center is a Woman Owned, Acupuncture Clinic in Oregon City that focuses on Natural Pain Management and Healing from Trauma - both physical and mental/spiritual. In the office, we offer Acupuncture Services, Essential Oils Therapy, and Tuina Massage appointments. We also specialize creating a Home Care Plan for our patients that may include nutritional supplements and vitamins or herbal therapies to help our patients get well faster, in a natural and safe way. For the convenience of our patients, we accept most major health insurance and Personal Injury Protection insurance following a car accident. Schedule a Free Consultation to learn more! 503-868-1496.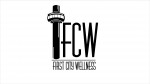 About:
Melissa West LAc, LE is the founder of Beautypuncture® Cosmetic Acupuncture System and owner of First City Wellness in Oregon City, Oregon. She is a dual-licensed acupuncturist and aesthetician who specializes in helping people look and feel better about themselves.