moxibustion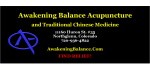 About:
Relief awaits you here at Awakening Balance Acupuncture! We specialize in full-spectrum Traditional Chinese Medicine (TCM) which restores health and balance to the whole body. PAIN RELIEF is one of our top specialties!

There is nothing that acupuncture cannot treat! Even if you have an "incurable" diagnosis, we can help you feel much better. You don't have to live with a diminished quality of life. We have had tremendous results with our patients.

If you're ready to feel better, we're here to help you! Please reach out to us. We serve the greater North Denver regional area.


Phone: 720-936-4822
​11160 Huron Street #35
Northglenn, Colorado 80234
info@awakeningbalance.com

​WE ACCEPT MOST HEALTH INSURANCES
Awakening Balance is a preferred provider for many insurance companies that include acupuncture as a benefit, allowing the option for a naturopathic method of treatment.
About:
Based in Melbourne, the Coburg Acupuncture clinic is located in the heart of Coburg on Sydney Rd and provides Acupuncture, Chinese herbal medicine, massage and cupping services. The Coburg Clinic services people from Coburg and surrounding Northern suburbs such as Brunswick, Pascoe Vale, Preston, Fawkner, Thornbury, Northcote. We have a special interest in treating musculoskeletal and pain disorders, anxiety, stress, fertility, IVF, and woman's health.

Call us to arrange an appointment on 03 9041 6569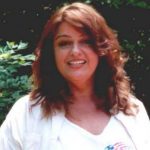 About:
16 Years Experience, Specializing in treating Women's Health Issues, Including Infertility, Stress, Depression,Anxiety, Migraines, regulating hormones. Acupuncture treats pain and much more related to acute and chronic diseases. Call for a Complimentary Phone Consult to find out if acupuncture is right for you.