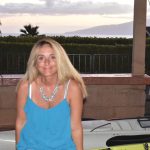 About:
Dr. Kimberly Burger began attending acupuncture school in 1994 and graduated from The Academy of Advanced Complimentary Medicine in 1998 with a PhD in acupuncture and homeopathic medicine. Dr. Burger received clinical hours attending an acupuncture school in Columbo, SriLanka. With additional training in Dr. Tans Balance Method, Master Tung style and theory of acupuncture, interning with Dr. Chow Chen, certification in Cosmetic Facial Acupuncture and Macular Degeneration treatments to reverse and prevent continued degeneration of advancing eye diseases, Dr. Burger has a well rounded education and almost 28 years of clinical experience in the Chinese medical field of Traditional and Pre-Traditional Chinese Medicine. From 2011-2022 Dr. Burger moved her practice to beautiful Maui, Hawaii. In August of 2022, Dr. Burger moved her practice back to Mesa, AZ and has resumed a very successful practice in North Mesa at Red Mountain. Dr. Burger has also incorporated the use of Hyperbaric Oxygen Therapy (HBOT) to enhance and expedite the overall results of acupuncture treatments as well as enhance and promoting collagen and keratin production for anti aging and cosmetic facial acupuncture.
Through the use of fine, micro acupuncture needles along with Clayton Shagal Marine Collagen skin care line, Dr. Burger offers an anti-aging or age reversal facial treatment that will reduce or reverse fine lines and wrinkles, lift and tighten the facial muscles and neck to produce a youthful, healthier and glowing appearance with results that last for up to 5 years post treatment.
Through the use of scalp needles, HBOT and electronic muscle stimulation, Dr. Burger offers a very successful treatment for post stroke recovery, neurological diseases such as Parkinson's, MS, ALS, Traumatic Brain Injury (TBI) and spinal cord injuries.

Through the use of essential oils, acupuncture, herbs and hyperbaric medicine, Dr. Burger is helping to support patients with cancer who are undergoing traditional treatments with an oncologist or have chosen to receive the non traditional treatment using ancient chinese medicine, herbs, essential oils, HBOT and the amazing power of prayer.

Dr. Burger has a passion for helping people recover from chronic illness or injury and desires to educate her patients to ensure they are living their best life.
Dr. Burger maintains a license in both Arizona since 1999 and Hawaii since 2014.