Israel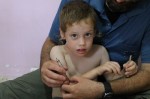 Pediatric Acupuncture and Chinese Herbal Medicine.
Acupuncture.
Shonishin (Japanese non invasive acupuncture for kids).
Herbal medicine.
Internal Medicine for adults.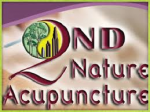 Acupuncture clinic in Midwood Brooklyn, NY. Our services include: TCM, 5 Element and Japanese Acupuncture, Facial Rejuvenation, Cupping, Moxabustion, Auricular Acupuncture and Placenta Encapsulation. Our mission is to provide thoughtful and helpful health care while using traditional Oriental medicine and modern techniques to give the best integrative care. We work with many modalities, your lifestyle,as well medical doctors to to ensure long term health benefits along with immediate relief/change. Our goal is to heal the body, spirit and mind to allow the patient to function as efficiently as he/she can. We will always take into account your preferences and individuality as a patient and person.