LouLou Piscatore L.Ac INTEGRATIVE ACUPUNCTURE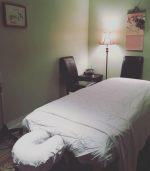 Business Name:
LouLou Piscatore L.Ac INTEGRATIVE ACUPUNCTURE
About:
LOULOU IS A LICENSED ACUPUNCTURIST & LICENSED MASSAGE THERAPIST.

She has more than a decade of experience treating sports injuries, chronic pain, and stress related health issues. Her specialties include women's health, pain management, stress management, autoimmune disease, digestive disorders and more. Treatments focus on moving energy physically, emotionally and spiritually, and include a combination of Acupuncture, Massage, Essential oils, and Lifestyle Counseling.
More:
Her treatments are influenced by Classical Chinese Acupuncture, which she studies with Ann Cecil Sterman, Kiko Matsumoto style Japanese Acupuncture, and 5 Element Alchemical Healing, in the style of Lorie Dechar. She has done extensive post grad study in Essential Oils, Flower Essences, Food Energetics, Structural Integration, Yoga, Herbal Medicine, and Ayurveda.