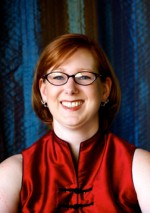 About:
Cindi has focused the majority of her practice on women's health and gynecology, treating conditions such as menstrual irregularities, dysmenorrhea, endometriosis, fibroids, ovarian cysts, PCOS and menopausal symptoms.
Fertility is a major part of her gynecology practice, and Cindi is dedicated to increasing the success rate for clients undergoing western fertility treatments as well as for those trying to conceive on their own. Cindi also works with her clients through all stages of pregnancy and postpartum care.
Cindi is also very experienced in treating autoimmune disorders such as Chronic Fatigue, Fibromyalgia, Multiple Sclerosis, Rheumatoid Arthritis, and Systemic Lupus.
She also works with migraine patients and those with digestive disorders, such
as IBS, Celiac Disease, and Crohn's Disease.