About:
By using the knowledge acquired over centuries with a modern approach, East End Asian Medicine will assist you in maintaining vitality, improve overall health and support the body's innate ability to heal itself by developing harmony within. At East End Asian Medicine a personalized approach to meet client goals and overall well-being are the most important aspect of treatment planning.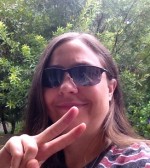 About:
Hello. I practice Daoist acupuncture and qi gong. I also offer cupping, gua sha, Daoist nutrition and Chinese herbal prescriptions. For any questions, call for free phone consultation. My main focus is to offer balance, peace of mind and comfort to all my patients. I will work with your western and other holistic prctitioners so you will have all the help you need to stay well and informed in your healthcare.
About:
Tongbu Wellness Center® was born through my own healing journey, that required synchronicity between several healing modalities.vMy studies in Tianjin and Beijing, China, enhanced my knowledge and enriched my passion for Chinese medicine and all that it has to offer.