Anahata Acupuncture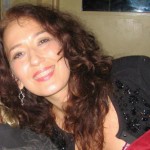 Business Name:
Anahata Acupuncture
About:
Catherine is a graduate of Pacific College of Oriental Medicine IN New York. Catherine is board certified by the National Certification Commission for Acupuncture and Oriental Medicine (NCCAOM) in Acupuncture; this certification is marked by the title of Diplomat of Acupuncture (Dipl.AC). Catherine incorporates Chinese, Japanese and Korean (Sujok),into her treatments. She frequently treats Autoimmune, Orthopedic, Migraines, Digestive, Emotional,and Women's Health Issues. She also offers Facial Rejuvenation to those who want a more natural approach to looking relaxed and refreshed.
More:
Anahata Acupuncture's philosophy is that everyone has the chance to be an active participant when it comes to achieving optimal health.
A balanced body and a clear mind are essential conduits of wellness, guiding us to an optimal state of being. It is our mission to harmonize the body and the mind through a delicate balance of Chinese medicinal practices and movement. We listen wholeheartedly to our clients' needs, providing a safe, healing environment in which to nurture health and well-being.