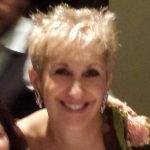 About:
Jill Ellen Smith, L.AC, M.AC, Dipl.Ac., NCCAOM, RN, MSN

I have practiced in the Healing Arts for 40 years.

My career began as a Registered Nurse at the Johns Hopkins Hospital in Baltimore, Maryland where I specialized in Med/Surgical nursing and later Psychiatric nursing when I received my Masters Degree in Nursing at the University of Maryland. My graduate degree in Nursing was a natural first step into the holistic approach and philosophy of my graduate degree in Chinese Medicine. I blend my vast nursing background into my acupuncture treatments as I treat a wide variety of physical and emotional/spiritual issues.

I have effectively treated anxiety, sleep disorders, gastrointestinal disorders, depression, skin disorders, fibromyalgia, menopausal and menstrual disorders, TMJ, infertility and back/neck/shoulder pain, just to name few.

I hold a Masters degree in Acupuncture and I am Licensed and Nationally Certified with NCCAOM (National Certification Commission for Acupuncture and Oriental Medicine – Public Protection Through Quality Credentials).

The learning process is ongoing as I delve deeper into this 5,000 year old medical art form in my own treatment room. My patients benefit from my years of academic studies, my acupuncture treatment experience, and my life experience as a wife and a mother of two teenagers.
We accept the following insurance:

ins-bluecross ins-aetna ins-johnshopkins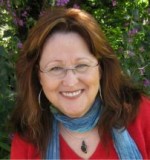 About:
Hello. My name is Sheri DePetro, and I am a licensed social worker and a licensed acupuncturist. My combined practice is unique tending your body (physical) ,your mind (emotions) and/or your spirit. Together we will explore which modality works the best for you and design a wellness program to fit your individual needs.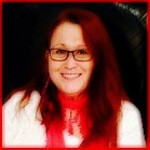 About:
Cheryl "Sheri" DePetro, M.Ac, L.Ac; MSW/LCSW-C
Sheri DePetro is a licensed acupuncturist and a licensed social worker. Utilizing both conventional and complementary medicine, her private practice provides both behavioral health and acupuncture. A national trainer for NADA, the National Acupuncture Detoxification Association, she has been an adjunct faculty member at Maryland University of Integrative Health, formerly Tai Sophia Institute, for 11 years. She was one of the first social worker's in the state of Maryland to become an Auricular Detoxification Specialist. Her specialties are spiritual health, behavioral health, trauma, addictions, disabilities, stress management and pain management. Sheri considers herself to be a practitioner in life and has studied healing with indigenous and native peoples from around the globe for the past 20 years.