Menstrual Disorders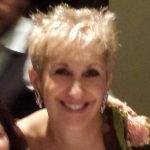 About:
Jill Ellen Smith, L.AC, M.AC, Dipl.Ac., NCCAOM, RN, MSN

I have practiced in the Healing Arts for 40 years.

My career began as a Registered Nurse at the Johns Hopkins Hospital in Baltimore, Maryland where I specialized in Med/Surgical nursing and later Psychiatric nursing when I received my Masters Degree in Nursing at the University of Maryland. My graduate degree in Nursing was a natural first step into the holistic approach and philosophy of my graduate degree in Chinese Medicine. I blend my vast nursing background into my acupuncture treatments as I treat a wide variety of physical and emotional/spiritual issues.

I have effectively treated anxiety, sleep disorders, gastrointestinal disorders, depression, skin disorders, fibromyalgia, menopausal and menstrual disorders, TMJ, infertility and back/neck/shoulder pain, just to name few.

I hold a Masters degree in Acupuncture and I am Licensed and Nationally Certified with NCCAOM (National Certification Commission for Acupuncture and Oriental Medicine – Public Protection Through Quality Credentials).

The learning process is ongoing as I delve deeper into this 5,000 year old medical art form in my own treatment room. My patients benefit from my years of academic studies, my acupuncture treatment experience, and my life experience as a wife and a mother of two teenagers.
We accept the following insurance:

ins-bluecross ins-aetna ins-johnshopkins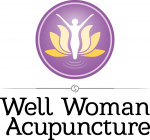 About:
Well Woman Acupuncture is the only acupuncture and Chinese medicine clinic in Boulder county that is devoted solely to expertise in women's health. Our team of practitioners have received the highest level of education in Oriental medicine and have advanced certification in reproductive medicine. Conditions we treat include: menstrual disorders, fertility, pregnancy, postpartum, insomnia, stress/anxiety/depression and perimenopause/menopause symptoms. We work comprehensively with each patient, evaluating nutrition and lifestyle habits that may hinder progress and making suggestions for improvement. We also work with your physicians to offer truly integrated care, making sure that your course of Eastern treatment works in tandem with your Western diagnoses and treatments.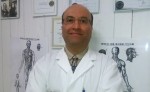 About:
The propensity of the human body to go wrong, especially when affected by disease, and the complexity of its healing processes, has always fascinated me. I believe that human potential should not be cut short due to illness.

Acupuncture and Traditional Chinese Medicine, have been practiced on billions of people over numerous centuries, and proven as methods of "encouraging the body to promote natural healing and improve bodily functions or eliminate the root causes of diseases".

Let us, holistically heal your body, mind and spirit with real Acupuncture, TCM and REIKI Treatments for Female/Male Infertility, Pain Management, Degenerative/Auto Immune Disorders, Anxiety/Depression, Allergies, and ..., backed by 5000+ hours of clinical practice and Dr. of TCM educational background...