About:
At Trend, we provide affordable and effective care to our communities. We offer private and community acupuncture treatments.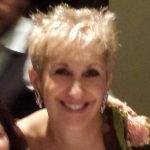 About:
Jill Ellen Smith, L.AC, M.AC, Dipl.Ac., NCCAOM, RN, MSN

I have practiced in the Healing Arts for 40 years.

My career began as a Registered Nurse at the Johns Hopkins Hospital in Baltimore, Maryland where I specialized in Med/Surgical nursing and later Psychiatric nursing when I received my Masters Degree in Nursing at the University of Maryland. My graduate degree in Nursing was a natural first step into the holistic approach and philosophy of my graduate degree in Chinese Medicine. I blend my vast nursing background into my acupuncture treatments as I treat a wide variety of physical and emotional/spiritual issues.

I have effectively treated anxiety, sleep disorders, gastrointestinal disorders, depression, skin disorders, fibromyalgia, menopausal and menstrual disorders, TMJ, infertility and back/neck/shoulder pain, just to name few.

I hold a Masters degree in Acupuncture and I am Licensed and Nationally Certified with NCCAOM (National Certification Commission for Acupuncture and Oriental Medicine – Public Protection Through Quality Credentials).

The learning process is ongoing as I delve deeper into this 5,000 year old medical art form in my own treatment room. My patients benefit from my years of academic studies, my acupuncture treatment experience, and my life experience as a wife and a mother of two teenagers.
We accept the following insurance:

ins-bluecross ins-aetna ins-johnshopkins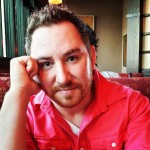 About:
AcuMediZen is the brainchild of owner and New York State licensed acupuncturist, Charlie Sylvester. Charlie provides acupuncture and various Chinese medical therapies to the Rochester and surrounding areas with the simple goal of educating people about their health. Charlie is a huge proponent of preventative medicine in an effort to decrease the flow of people to local hospitals and increase individual awareness about their own health and wellness. Charlie enjoys treating people of all ages and from all walks of life, including children and senior citizens. Charlie has a special interest in addiction, psycho-emotional disorders, pain management, stress management, gastrointestinal disorders, men's/women's health and sports-related injuries.