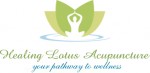 About:
Located in the Quad Cities; Moline, IL. Healing Lotus Acupuncture provides therapeutic services to patients with a wide variety of health conditions. Scott Stewart, MSAc., LAc, Dipl.Ac., is a licensed and board certified acupuncture specialist, who enjoys helping individuals lead healthier and happier lives.
About:
Flow Acupuncture specializes in acupuncture and herbal medicine to treat a wide variety of health concerns including body pain, digestive irregularities, sleep disturbances, menstrual & hormonal imbalances, immune deficiencies, low energy, and mental health problems.

Flow Acupuncture is committed to helping you maximize your downtime by helping you reduce stress, pain, and other health concerns that can interfere with the things you love.
About:
Kira Murphy is a full spectrum acupuncturist practicing Chinese Medicine, Herbal Medicine, Acupuncture, Injection Therapy, Pediatric Care, Cosmetic Acupuncture/Acupuncture Facelifts, B12 injections, physical, emotional, chronic & acute conditions. True Health Acupuncture is located in Denver, CO. Kira sees patients from Denver to Boulder and many other surrounding areas. Acupuncture is a safe and effective healing art and medicine that is supported by over two thousand years of research and practice. It is used all over the world as both a primary and complimentary treatment for a wide range of conditions and ailments. Generally, people find an acupuncture treatment to be a relaxing experience. At True Health Acupuncture our goal is to improve the health on both a physical and emotional level by treating the root of the problem to make powerful positive shift in the persons well being.