Kevin Lance Jones, OMD, L.Ac.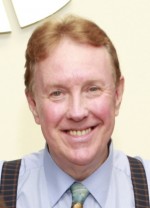 Business Name:
Kevin Lance Jones, OMD, L.Ac.
About:
Dr. Kevin Lance Jones has been in practice since the 1980s. He was the Valedictorian of his class at the California Acupuncture College. After receiving his Doctorate in Oriental Medicine, passing the California Acupuncture Exam and working at the Professional Acupuncture Group at the Cedars-Sinai Medical Towers, he studied Advanced Acupuncture at the famous Beijing (Peking) Academy of Traditional Chinese Medicine (TCM) and Dongzhimen TCM Hospital. He was honored there and received an Advanced Diploma in Acupuncture.
Upon returning to Los Angeles, Dr. Jones began practicing in Marina del Rey. Soon he had the great opportunity to study with the "Father of Auriculotherapy" (Ear Acupuncture) Dr. Paul Nogier from Lyon, France. Later, Dr. Jones moved his office to Westwood Village in West Los Angeles for more than13 years.
After working in Acupuncture for 16 years, Dr. Jones moved to Beijing, China. While in China he did Acupuncture part time and worked full time at name universities teaching business subjects and studying Tai Ji Quan (aka: Tai Chi Chuan).
Dr. Jones and his family moved back to Los Angeles from Beijing, China after his daughter was born there.
He worked for a large medical group for 4 years and left in 2013 to return to his Acupuncture practice in Torrance being an independent clinician at Acupuncture Associates.