Dry Needling
About:
Charlotte's leading acupuncture and massage practice specializing in the natural treatment of
pain, stress and anxiety, fertility, pregnancy wellness, and women's health issues.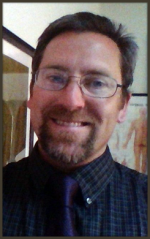 About:
At High Country Doctor, you'll find a natural medicine practice run by the compassionate and skilled practitioner, Dr. Terence McCormick. It all started in the New York City area in 80's when Dr. McCormick was completing undergraduate coursework in biochemistry and other pre-medical studies. During his four years as a pre-med student, he worked as an assistant and apprentice to acupuncture and naturopathic doctors, graduating from various programs in Eastern and Western styles of manual therapies including naprapathy. After completing his undergraduate degree in public health, he went on to graduate from both a masters and doctoral program at one of the country's top natural medicine colleges in Portland, Oregon. As a doctoral fellow he was an acupuncturist intern at Oregon Health Sciences University Pain Center. He was also an intern at a World Health Organization (WHO) integrative medicine hospital in Nanjing, China. Since then, he's traveled the globe learning new techniques to help others with natural options for their healthcare. Dr. McCormick has completed apprenticeships and post-graduate clinical work with naturopathic physicians, naprapaths, medical doctors, osteopaths, Oriental and Ayrvedic medicine doctors along with various other world renowned practitioners in the natural medicine field. He is motivated by a desire to provide complementary care including alternatives to surgery and drugs. Dr. McCormick's practice provides several natural therapy options that address a wide range of health and wellness concerns. His practice serves Fort Collins, Colorado, Cheyenne, Wyoming and Rapid City, South Dakota. We are one of the most highly-qualified and experienced natural family health care practices in the region.

Since 1989, patients have trusted our practice with evidence-based natural healthcare using modern, traditional, and Asian and Western modalities, such as acupuncture, naturopathy, naprapathy, trigger point dry needling, Chinese medicine, Ayurvedic herbal treatments, manual therapies and nutritional medicine. Dr. McCormick is a doctor of acupuncture and Oriental medicine (DAOM) with extensive graduate training in numerous naturopathic therapies and offers them as part of his natural medicine practice. He specializes in individually customized treatment programs for pain management, injury care, overall health, healing, detoxification, and longevity. He works with both kids and adults of all ages.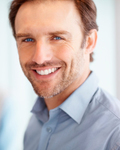 About:
Alabama born and in practice since 1989, Dr. Mick is one of the first American born doctors of acupuncture and Oriental medicine in the country having training in the U.S., Europe and China. After completing a bachelors degree in pre-med health sciences on the East coast, masters and doctoral degrees in acupuncture and Oriental medicine on the West coast, Dr. Mick worked as an acupuncture intern at two TCM university hospitals in China

Upon returning from China, Dr. Mick has served as a professor and clinical supervisor at two acupuncture and Oriental medicine colleges and worked with medical doctors at integrative clinics around the U.S., Europe, Central and South America. Dr. Mick has successfully treated thousands of patients for a wide variety of conditions through decades of practice, including work as an acupuncturist volunteer for numerous Church medical missions in the U.S. and abroad.