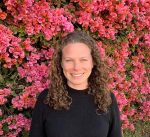 About:
Concentric Acupuncture offers treatments to reduce stress, increase energy, and reach health goals. Individualized treatment plans include Acupuncture, Chinese Herbs, Cupping, Gua Sha, Moxibustion, and food recommendations to keep your body and mind healthy so you can live your best life. Heather Perlow is a New York based licensed acupuncturist and National Board-Certified Diplomat of Acupuncture (NCCAOM), Sports Medicine Acupuncture (SMA), Facial Applications for Cosmetic Acupuncture (FACE), Master of Traditional Oriental Medicine, among others.
About:
Five Element Acupuncture treats the person as a whole; something that can be absent from Western medicine where we see several doctors to tend our whole person. Five Element acupuncture is natural, ancient, and simple form of medicine that works to help the person find their natural balance. Instead of looking at a person like a list of separate symptoms, Five Element Acupuncture looks at the person as a whole. Taking in the physical, the mental, and the spiritual; it is all encompassing way of looking at life and healing. Acupuncture is an ancient system of health care based on natural laws of healing, involving the movement of vital energy. This energy, called qi (pronounced chi), moves in pathways called meridians which support the functions of the body, mind, and spirit. When qi is not moving smoothly in the body; imbalances begin to surface in the form of symptoms. Acupuncture addresses the root cause of these symptoms, and creates a deep and lasting healing.

Acupuncture assists in treating immediate acute symptoms, as well as underlying chronic imbalances to a person's well being by improving overall health and immunity. Many people say they have greater energy and focus following treatment. Early treatment can help prevent more serious health problems from arising. Many people committed to a healthy lifestyle use acupuncture to help them maintain their well being. Treatments are uniquely designed for each patient in this highly personal form of medicine.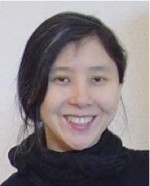 About:
Sang Ly Montage L.Ac. brings seven years of experience to the treatment room. She combines Japanese Hara Diagnosis with the Shen/Hammer Contemporary Chinese Pulse Diagnosis to give you the best individualized root and stem treatment possible.
Sang studied at Southwest Acupuncture College located in Albuquerque, NM as well as in Beijing, China.
She continues to hone her skills and studies with the great Masters of our time.