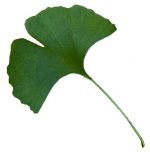 About:
I have been interested in Oriental Medicine for over 20 years and have incorporated acupressure, shiatsu and acupuncture in my previous massage and chiropractic practices. Since finishing my studies at the University of Bridgeport Acupuncture Institute and moving to Glens Falls, I have concentrated on acupuncture although I draw on my previous experience to help patients. I feel that Traditional Chinese Medicine (TCM) is more than just acupuncture but a way of life that includes exercise, diet and mental outlook. Acupuncture is a powerful tool that allows people to deal with the stresses of everyday living: work, family, aging relatives, what's going on in the world. Addressing all these demands takes a toll; TCM and acupuncture gives people a mechanism to heal themselves and a place where they can begin to bring balance back into their lives.

I enjoy using my experience to work with patients so they can enjoy living and be less burdened down by the demands of their life.

If you are curious about acupuncture and TCM, contact me and come in for a complementary consultation.
More:
One aspect of acupuncture that is very interesting (and useful) is cupping. Cupping is not only used on the body for injury (sports, overuse or traumatic) but also for digestive problems, women's health concerns (menstruation problems, menopause, fertility).
A type of cupping called facial cupping uses small moving cups to gently lift and invigorate the skin and tissue of the face. Results are immediate and result in a more youthful look. Skin is tighter, bags around the eyes are diminished and lines and wrinkles are lessened. For some "me time" or a special occasion, facial cupping will make you look and feel great.