Pain and Stress Management
About:
Marcia is a Doctor of Acupuncture and Oriental Medicine. Her doctoral work specialized in Family Medicine with an emphasis in pain management and mental health. Her internship began at Pacific College of Oriental Medicine in 2005, after graduation in 2008 she went into private practice treating a wide range of ages and health concerns. She holds a national diplomatic certificate in Oriental Medicine from the National Certification Commission for Acupuncture and Oriental Medicine (NCCAOM) as well as a California, Ohio and Illinois state license. She has recently moved to Chicago to open a private practice and looks forward to providing the best patient care possible and to becoming a productive member of the West Loop community.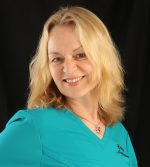 About:
My specialty is pain and stress management. I utilize a wide range of effective, non-invasive natural medicine treatments to fit patient's individual needs. Taking the time to truly listen to their concerns and providing them with answers to medical questions is very important to me. Making better choices about their health to improve their current condition, as well as prevent future illness is our mutual goal.
About:
CA licensed acupuncturist and teacher