Balance Art Acupuncture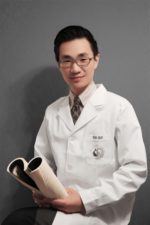 Business Name:
Balance Art Acupuncture
About:
Balance Art Acupuncture is an acupuncture and traditional Chinese medicine center in Vienna, VA, offering multiple traditional Chinese medicine treatments, including acupuncture, herbal therapy, moxibustion, cupping.
More:
Our practitioner, Run Guo, Licensed Acupuncturist Physician, Dipl.OM, is the offspring of the forth generation of his family's traditional Chinese medicine. He graduated from Anhui University of Traditional Chinese Medicine in China, where he received systematical Chinese medicine theory education and practice. After years clinical practice in China, he moved to the US and was awarded the NCCAOM Certified diploma of oriental medicine in the United States and became a Virginia, Florida and Maryland licensed acupuncture physician.
Except working in Balance Art Acupuncture, Run Guo is a professor at Virginia University of Integrative Medicine in Fairfax and teaching Acupuncture and Chinese Herbal Medicine.
With years medical practice both in China and the United States, Run Guo has cured many people of their health problems and successfully helped a good number patient to get well.
We have the knowledge and expertise to make you feel better!