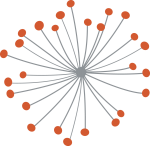 About:
Welcome to Inner Balance Acupuncture + Massage! Schedule online today on our website: www.innerbalanceindy.com or email any questions to info@innerbalanceindy.com. We are therapeutic boutique spa that offers acupuncture and massage along with spa and body treatments. We combine the art and science of both Eastern and Western practices in all of our treatments to create a unique experience catering to your individual needs to promote wellness, encourage self-care and help the continued search for your body's inner balance.
Whether you are looking to manage pain from chronic injuries to sports injuries, reduce fatigue, enhance your natural beauty or just relax and enjoy our services, our treatments are designed for you.
Amy uses a personalized mixture of acupuncture, massage therapy, Chinese herbal medicine, Chinese dietary therapy and stress reduction exercises for the ultimate in relaxation and pain relief. She customizes each patient's treatment to balance the body and mind to ease current symptoms as well as facilitate illness prevention.