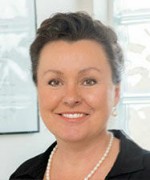 About:
The Centre for Chinese Medicine & Acupuncture provides a range of safe, natural and effective health treatments for the whole family.

Our focus is on the unique health needs of women, babies and children. We specialise in Chinese medicine and acupuncture treatments to support conception, birth and beyond.
About:
Poke Acupuncture was founded by Ryan Samuels and Lani Stokes, a dedicated husband-and-wife team with a passion for holistic healing. With their extensive training and vast experience, both Ryan and Lani are accredited practitioners, bringing over 10 years of expertise to their practice.

Lani Stokes has honed her skills in the field of pregnancy and fertility acupuncture, making her a specialist in this area. On the other hand, Ryan Samuels focuses his practice on chronic pain relief, neurological conditions, and menopause. With a compassionate approach, Ryan is dedicated to helping individuals alleviate their chronic pain and manage conditions related to the nervous system.