Red Tree Wellness Inc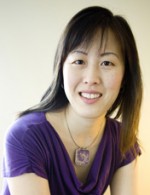 Business Name:
Red Tree Wellness Inc
About:
Red Tree Wellness is a natural health clinic that uses the time-tested approach of Traditional Chinese Medicine & Acupuncture to improve your quality of life. Our registered professionals will help you relieve pain, reduce stress, strengthen your immunity and balance your health naturally. Our approach also uses a fusion of medical models and complimentary adjunct therapies. Book appointments online 24/7 at www.redtreewellness.ca.
More:
Sonia F. Tan is the Founder & Clinic Director of Red Tree Wellness Inc., a Registered Acupuncturist and a Registered Traditional Chinese Medicine (TCM) Practitioner. Sonia is a second generation Chinese Medicine & Metaphysics Practitioner, and is a graduate of the five year Doctor of Traditional Chinese Medicine program at the International College of Traditional Chinese Medicine of Vancouver. As part of the program, Sonia had the privilege of interning at a hospital in China. Sonia is a Certified Gold Level Practitioner of Dr. Richard Tehfu Tan's Balance Method. Sonia was also honoured to be named and be a part of the Vancouver 2010 Olympic and Paralympic Medical Team, as an On-Call Specialist (Registered Acupuncturist), and is the co-founder and Co-Director of the BC Sport Acupuncture Association (BCSAA). Currently, Sonia is completing a clinical research Doctorate in Acupuncture & Oriental Medicine, specializing in Integrative Medicine: Healthy Aging & Longevity through Yo San University of Traditional Chinese Medicine. Her capstone research is on Allergies and Allergic Rhinitis.
Sonia began her career in health with a Bachelor's degree in Honors Kinesiology, with a specialization in Athletic Injuries, from the University of Western Ontario. Prior to entering health care, Sonia worked in banking after receiving her double-major Bachelor's degree in Economics & Psychology, from Wilfrid Laurier University.
Sonia was born in Canada and raised with a fusion of cultures and medicines. This, as well as being a successful cured patient from TCM, has added to the layers of her education and work experience that compliments her practice today. Stemming from her personal TCM health success and experience, Sonia particularly enjoys treating in the areas of immunity, sport medicine and headaches/migraines.