Leona Harter Acupuncture and Wellness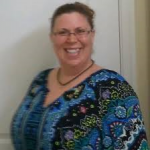 Business Name:
Leona Harter Acupuncture and Wellness
About:
If you're looking to naturally enhance your health and take care of your body, you've come to the right place. As a NCCAOM certified professional, I can help you transform your vitality and your life for the better. I can help you look and feel your best. And I can help you enjoy yourself along the way. I offer acupuncture, massage therapy, and reflexology to the South Georgia area. I specialize in women's health, fibromyalgia, and preventative care. I have 10 years of health care experience and look forward to working with you on your journey to health.
More:
Prior to becoming an acupuncturist, Leona has had 10 years of experience in the health care field as a massage therapist. Upon discovering her calling in therapeutic touch, Leona trained at the Heritage Institute of Massage Therapy in Jacksonville, Fl. Her interest in other healing modalities has led her to receive a Certification in Reflexology and Certification in Prenatal Massage. She also trained in Maternity Reflexology and Craniosacral Level I and II through the Upledger Institute. She went on to complete her Bachelor's Degree in Alternative Medicine through Everglades University in 2007. She completed her Masters of Acupuncture in 2011 from The Academy of Five Element Acupuncture in Gainesville, FL. During this time, she also completed her Certification in Medical Qigong with Paul Fraser. She is National Board Certified through the National Certification Commission for Acupuncture and Oriental Medicine (NCCAOM) and is a member of the American Association of Acupuncture and Oriental Medicine (AAAOM). Leona's training is in Five Element Acupuncture. Her focus is on Women's Health, Pain Management and Auricular Acupuncture. Leona's aim is to address the health needs affecting men women, tailoring sessions to help integrate and support a person's mental, emotional, and physical health. She draws from her diverse educational background, specific bodywork training – as well as her intuitive presence and awareness – to facilitate a tailored session for each individual. She focuses on helping alleviate symptoms caused by stress, injuries, and daily life by encouraging the body's own natural healing process. At the same time, Leona believes that health care should not only be available to anyone that needs it, it should also be affordable. To learn more about me, my practice, or my philosophy on health and healing, please send me a message. I'm always happy to address any questions or concerns that you may have. Thanks for visiting, and have a great day.