Shreveport
About:
Kristy A. Lynn ACA, M.Ac, is licensed by the Louisiana State Medical Board and provides acupuncture and Chinese medicine in Shreveport, LA, Bossier City, LA and Ruston, LA. Call 318-759-0695 for a phone consultation and to learn more.

Kristy has a broad range of clinical experience, having treated hundreds of patients with conditions ranging from back pain to multiple sclerosis. She enjoys working with my patients to achieve their wellness goals, and is grateful for the opportunity to help them on their journey towards better health. Kristy Lynn specializes in pain management, pediatric care, anti-agining/facial acupuncture, stress management, and auto-immune driven illnesses (Fibromyalgia, Chronic Fatigue, Rheumatoid Arthritis, etc.).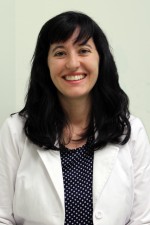 About:
Acupuncture Shreveport provides acupuncture and Chinese herbal medicine support to people of any age. We are in the office Tuesday through Saturday and would be happy to answer any questions you might have about how we can help.