2nd Nature Acupuncture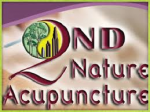 Acupuncture clinic in Midwood Brooklyn, NY. Our services include: TCM, 5 Element and Japanese Acupuncture, Facial Rejuvenation, Cupping, Moxabustion, Auricular Acupuncture and Placenta Encapsulation. Our mission is to provide thoughtful and helpful health care while using traditional Oriental medicine and modern techniques to give the best integrative care. We work with many modalities, your lifestyle,as well medical doctors to to ensure long term health benefits along with immediate relief/change. Our goal is to heal the body, spirit and mind to allow the patient to function as efficiently as he/she can. We will always take into account your preferences and individuality as a patient and person.
Esther Hornstein is a wife and a mother of 2. She is a New York state Licensed Acupuncturist and nationally board certified by the NCCAOM. Her Brooklyn based practice emphasizes women's and children's health as well as chronic pain syndromes. She has participated in acupuncture research programs at Lutheran Medical Center and NYU Hospital for Joint Diseases. She has been a placenta specialist since 2010.