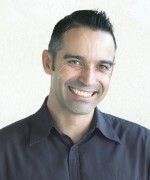 About:
We offer acupuncture for pain management and well-being.

Our goal is to provide patients with a friendly and welcoming environment where healing can take place. We provide acupuncture and other traditional modalities (cupping, moxabustion and guasha) and nutritional consultation. From simple aches to more chronic conditions, we can help. Visit our site for more information.
About:
Robert P. Abrahamson O.M.D., L.Ac. (AZ, CA), Dipl.Ac. (NCCAOM) is a Doctor of Oriental Medicine with 42 years experience in the art of Acupuncture and Chinese Medicine. He is both state and nationally certified, and has been working in beautiful West Sedona for the past 23 years.

Dr. Abrahamson studied in San Francisco, England, India and China. He practices Traditional Chinese Medicine (TCM), as well as Tibetan, Japanese, Korean, Tung and Five Element Constitutional acupuncture.

Robert has taught Acupuncture, Shiatsu and QiGong trainings in Europe, Asia and the United States. He teaches herbal medicine on the post-graduate level, and loves to inspire his patients to take medicinal herbs.

He is also certified in Metaphysical Healing. and is

author of the new book: The Long Reach of the Dharma: Tales of Divine Adventure (available at dharmareach.com), and co-author of the book: Osho Divine Healing: A SpiritMindBody Workbook.

Dr. Abrahamson's sessions are a unique experience. He incorporates single-use, ultra-thin stainless steel needles, needleless (cold laser) treatment, Chinese herbal medicine, moxibustion, Tui-na therapeutic massage, dietary therapy, aromatherapy, life-style counseling, Aura-Soma chromotherapy and QiGong exercises with humor and compassion.

In his practice, he specializes in pain management, neurological, allergic, autoimmune and gynecological disorders, as well as preventative medicine.

At present, he is on faculty at PIHMA College in Phoenix, and the Academy of Chinese Healing Arts in Switzerland.