Largo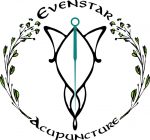 About:
Evenstar Acupuncture provides both private and community acupuncture to help everyone find their balance! In addition to comfortable, pain-free acupuncture, Evenstar also provides traditional Chinese massage, nutrition counseling, b12 injections, cupping, CBD skincare, and more.
About:
Acupuncture for 20-40 dollars

About:
Debra has been in practice over 15 years in this area with a strong background in critical care nursing. She treats all ages with the goal of relief of symptoms and bringing balance back to the body. Debra uses multiple modalities- including: acupuncture, cupping, moxabustion, Tui Na massage, Gua Sha, Infrared, and more.