Seed of Life Acupuncture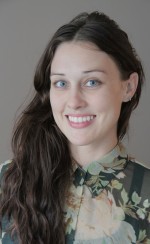 Business Name:
Seed of Life Acupuncture
About:
If you've been wanting to try acupuncture but are squeamish around needles, then Japanese acupuncture is a great way to start. The Japanese variety utilizes finer needles – barely thicker than a human hair. Instead of relying on a chart, more emphasis is placed on touch and palpation to find the correct insertion points. We also do front and back treatments to promote balance of the whole body. I understand the importance of spending extra time with my patients so that we all receive the love and care we deserve.
We are here to aid in your healing process through: Acupuncture, Herbal Medicine, Moxibustion, Massage therapy, Fire cupping, Nutritional advice, and Reiki.
More:
"Natural forces within us are the true healers of disease" -Hippocrates