Lafayette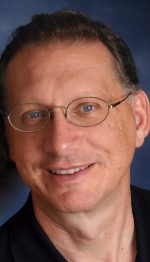 About:
Acupuncture, Chinese Herbal Medicine, Medical Massage
About:
Autumn Jensen L.Ac., MSOM
Licensed Acupuncturist and Masters of Science in Oriental Medicine
Autumn graduated from Southwest Acupuncture College with a Masters of Oriental Medicine. She is certified as a Diplomate of Acupuncture and Traditional Chinese Medicine by the National Certification Commission for Acupuncture and Oriental Medicine, as well as a licensed acupuncturist in the state of Colorado and a member of the Acupuncture Association of Colorado. She is also a Nationally Certified Chinese Herbalist. Autumn is trained in Traditional Chinese Medicine along with the Balance Method taught by Dr. Richard Tan, which is very effective in treating pain. Her training included more than 3,000 hours of education and over 1,000 hours of clinical practice.
Autumn also studied in China and received a certificate from the Heilongjiang University of Chinese Medicine Hospital located in Harbin, China. She studied in inpatient and outpatient departments such as Pediatric, OB/GYN, Rehabilitation, Orthopedic, Dermatology, Tuina, Cardiovascular and Neurology.
Autumn chose acupuncture because she values treating the body as a whole, treating each patient as an individual and treating the root of her patient's problems. She strongly believes in the benefit of preventative medicine and the importance of keeping her patients in balance.
Before finishing her masters, Autumn graduated with a Bachelors of Science in Human Services and worked as a social worker.