Acupuncture del Soul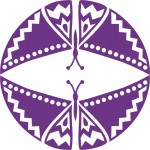 Business Name:
Acupuncture del Soul
About:
Nanie is pleased to provide compassionate health care using Traditional Chinese Medicine (TCM) and massage therapy. Individually designed treatments may include Chinese herbal therapy, massage, moxa, cupping, acupuncture, Swedish massage, Reiki, CranioSacral, Shiatsu, nutrition counseling and exercise guidance. Focus on establishing your life-long path for healthy living, diet, lifestyle and skincare. Contact Nanie today for the very latest in cosmetic acupuncture Tucson, Arizona.
More:
The Mei Zen Cosmetic Acupuncture System ™ is a safe and exciting nontoxic alternative to plastic surgery, Botox injections and other invasive procedures. It is relatively painless and requires no recovery time. The superficial needling technique brings increased energy (Qi) and blood flow to the face and can improve or increase the production of collagen and elastin. Over time, fine lines begin to disappear and deep lines get smoother. Other reported benefits of Mei Zen Acupuncture are softer skin, more even skin tones, improved muscle tone and firmer jaw lines. It is also known to reduce and sometimes eliminate rosacea and acne.