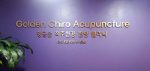 About:
Dr. Kevin Kim, who is dually nationally board certified in chiropractic and acupuncture, and a NCCAOM diplomate of Oriental Medicine (OM), is passionate about helping people through chiropractic and acupuncture care. He earned his Doctor of Chiropractic from Southern California University of Health Science and Master of Science in Acupuncture and OM from South Baylo University in California, and continues to advance his expertise with advanced training in chiropractic care and TCM.
About:
Our mission is to improve our patient's quality of life through Acupuncture and Traditional Chinese Medicine. The root of poor health often lies deeper than its manifested symptoms. Therefore we believe in taking a holistic approach to healthcare, treating not only the immediate pain and symptoms but also improving the body's overall health so that our natural immunity is more effective in combating illness. We are dedicated to the highest level of integrity and excellence in Acupuncture and Traditional Chinese Medicine healthcare. Winer Acupuncture, Inc. promises our patients that we will listen to their concerns and insights, honor their experiences and wishes, and provide a comforting, secure and confidential healing environment. We compassionately support our patients in their healthcare choices.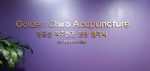 About:
Dr. Kevin Kim is a Virginia Licensed Acupuncturist, NCCAOM Diplomate of Oriental Medicine, and Chiropractor. Trained in Traditional Chinese Medicine (TCM), Dr. Kim is passionate about helping people through integrative care of acupuncture, chiropractic, herbal therapy, and nutritional therapy.