Alamo Heights Wellness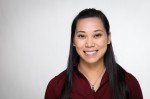 Business Name:
Alamo Heights Wellness
About:
Patricia Lew is a licensed acupuncture in the State of Texas. She is licensed to practice acupuncture and Oriental Medicine. She also practices NAET (Nambudripad's Allergy Elimination Technique) in San Antonio and Alamo Heights. She received her Bachelor of Arts from the University of Texas in 2004 and her Master of Acupuncture and Oriental Medicine from Texas Health and Science University (formerly Texas College of Traditional Chinese Medicine ) in 2007. She is currently a doctoral candidate at AOMA School of Integrated Medicine.