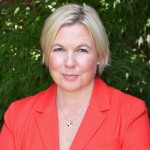 About:
I have been involved in the health and nutrition field for over twenty years. I graduated from the University of Kansas with a Bachelor of Science in Exercise Physiology and went on to study Naturopathic and Chinese medicine at the National College of Naturopathic Medicine in Portland, Oregon. After completing the six-year post-graduate program, I received a Doctorate in Naturopathic Medicine and Masters of Science in Oriental Medicine. I am a board certified Naturopathic Doctor and am licensed in the state of Oregon as a primary care provider. I hold an additional board certification in naturopathic oncology.
I believe strongly in the body's inherent ability to heal and I work alongside my patients, encouraging them to take an active role in their health. My diverse background and experience allows me to utilize tools and wisdom from the East and West, providing truly holistic health care.
My practice incorporates many effective therapies including clinical nutrition, homeopathy, hydrotherapy, botanical medicine, qi gong, and acupuncture. I work with adults and children with many chronic and uncommon conditions, and I have significant experience with integrative cancer care, women's health, and fertility issues.