Medicinal Roots Acupuncture & Herbal Solutions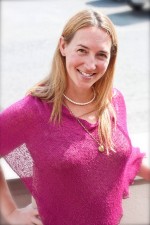 Business Name:
Medicinal Roots Acupuncture & Herbal Solutions
About:
Dr. Kim Graham graduated from the International College of Traditional Chinese Medicine of Vancouver (ICTCM) in 2002 at the top of her class, completing 4 of her total 8 years of study in both Eastern and Western medicine. Upon her graduation from ICTCM in 2002, and successful completion of the Provincial Acupuncture licensing exam, she furthered her studies in Traditional Chinese Medicine to include the treatment of Addiction and Mental Illness which were of special interest to her. Since then, she has continued to work with addicted and mentally ill populations throughout Vancouver, Richmond, North and West Vancouver, BC.

Further to Dr.Graham successfully completing the Provincial licensing exams for Traditional Chinese Acupuncture (R.Ac) and Herbology (R.TCM.P), she also achieved the highest level of certification in BC by completing the Provincial Doctorate Licensing Exam for Traditional Chinese Medicine entitling her to the designation of Dr.TCM.

Currently, Dr.Kim, as her patients call her, provides Acupuncture and Traditional Chinese Medicine programming to Addictions and Mental Health Programs offered by Vancouver Coastal Health in North Vancouver, and manages a very successful Acu-detox program at Together We Can, Vancouver's largest men's residential treatment facility.

In her private practice, Dr.Graham treats a variety of health concerns including anxiety disorders, sleep disturbance, pain management, sports injuries, gynecological problems, digestive concerns, and more. She has also launched a mentoring & job shadowing opportunity for TCM graduates who are looking to gain 'real life' clinical perspective and build confidence before launching their own careers.