White Peony Chinese Medicine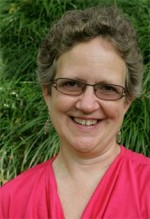 Business Name:
White Peony Chinese Medicine
About:
I am a general practitioner with advanced training in women's health and in working with people who are living with cancer. In addition to acupuncture, I work with individually formulated Chinese herbal prescriptions, with a bulk herb pharmacy, and a granule pharmacy onsite.

I enjoy working with women at all stages of life in assisting with a healthy menstrual cycle, pregancy, birth, perimenopause, and menopause. Outside of this specialty I enjoy working with a variety of acute and chronic conditions, as well as seasonal, preventative health care.

It is particularly satisfying when these time-proven methods help someone avoid surgery, or help someone live with less pain or decrease debilitating symptoms. I also work at the Cancer Connection in Northampton, and am co-founder of a community acupuncture clinic in Deerfield.