About:
We are primary care naturopathic physicians treating infants to the elderly.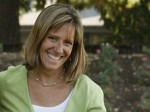 About:
Dr. Angela Lambert is a Licensed Acupuncturist and Naturopathic Doctor. As an L.Ac she practices Classical Five Elements Acupuncture, Classical Chinese medicine and TCM, catering each session to each particular patients. Using Chinese herbs and biotherapeutic drainage, Dr. Angela addresses both chronic and acute conditions.
About:
Dr. Julie Tran, ND, LAc of Blue Skyes Acupuncture strives to blend her Asian roots with Western cultural influences through the practice of Acupuncture, Traditional Chinese Medicine (TCM) and Naturopathic Medicine. Dr. Tran is passionate about educating others in complementary medicine with a specific focus on lifestyle choices, qi gong, and holistic well-being. She is a licensed naturopathic doctor, licensed acupuncturist, and herbalist. She is also a certified nutrition specialist and a Chi Nei Tsang (abdominal massage) practitioner.