Cancer care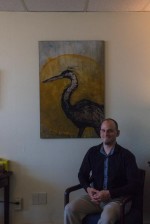 About:
Acupuncture Associates of Marysville has been serving the Marysville community for over 10 years. We practice Classical Chinese Medicine, with an emphasis on conditions that are difficult to treat.
About:
Ann obtained her Master's in Acupuncture from the Won Institute of Graduate Studies and is a licensed to practice acupuncture in Pennsylvania. She practices a variety of acupuncture styles, including Traditional Chinese Medicine (TCM) and 5-Element.

Ann's goal is to provide gentle yet effective and compassionate treatment and to help keep people healthy naturally, through acupuncture, nutritional counseling, and lifestyle changes. She focuses on the individual and believes that our bodies have the capacity to heal themselves – acupuncture serves as the catalyst to remind the body what it needs to do to heal. Ann partners with her patients to help them be in control of their health on three levels: body, mind, and spirit.

Ann addresses the needs of the whole family and treats issues as varied as pain, headaches, insomnia, digestive issues, allergies and asthma. She specializes in women's health issues, infertility, pediatric acupuncture, and cancer care support.