White Phoenix Acupuncture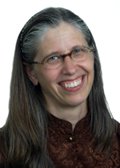 Business Name:
White Phoenix Acupuncture
About:
White Phoenix Acupuncture is a social business, providing low cost health care to all regardless of income or insurance status. My sliding scale of $20 – $50 allows you to choose an amount that is light and right for you, so that you can come for treatment as often and as long as necessary to stop pain and regain your health.
More:
I am passionate about bringing health and well-being to as many people as I possibly can. In my 18 year career as a Respiratory therapist, I became increasingly frustrated watching health care costs rise to the point where folks would not be able to receive routine care (even if they had health insurance),and only come to a doctor when they were seriously ill. I vowed to find an affordable way to keep people healthy, and to heal them if they were already ill or suffering from chronic disease. Acupuncture is innately an inexpensive mode of medicine, and after experiencing the efficacy of it with my family's health, I was inspired to master this medicine and bring it to as many folks as I can.