True Acupuncture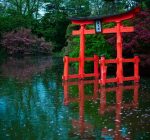 Business Name:
True Acupuncture
About:
Our Clinic is a full-featured Acupuncture wellness center. True Acupuncture Phoenix specializes in treating pain, depression, stress, anxiety, women's health and men's overall health. If you experience persistent discomfort, pain, fibromyalgia, allergies, major depression, anxiety, infertility and exhaustion; or if you would like to lose weight, stop smoking, as well as live a healthier, more productive as well as energetic life; we offer a safe, effective and drug-free alternative.

In Phoenix Arizona Pain is most often treated with opioids, it is our goal to help patients to reduce or even come off of pain killers. Acupuncture does this by helping to regulate pain sensitivity and the nervous system in the body.

Chinese medicine and acupuncture boosts health and well-being through acupuncture, herbal medicine, and therapeutic bodywork. Our mission is to cultivate the unfolding of your radiant health by encouraging your innate healing potential. Gentle, yet effective treatments are focused on your individual concerns, whether they be healing from an acute injury or chronic pain, immune enhancement, women's health (including fertility and pregnancy), stress relief, or emotional balancing. By harmonizing mind, body, and spirit, our treatments help you feel revitalized and refreshed.