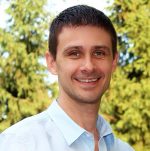 About:
Dr. Klemt gives patient-centered care placing an emphasis on making accurate health assessments that result in the precise treatment of your condition. East Asian medical traditions are integrated with modern methods and research to encourage your innate healing potential and bring you to a more balanced state of health mentally, emotionally and physically. Dr. Klemt helps you to heal more quickly, to maintain vibrant health and to prevent injury and disease, thereby enhancing the way you perform so that you can achieve your personal and professional goals. He is a New York State Licensed Acupuncturist. He received his Doctorate of Acupuncture and Chinese Medicine from Pacific College of Oriental Medicine - San Diego and his Master of Science in Traditional Oriental Medicine from Pacific College of Oriental Medicine - New York.
About:
I specialize in migraine, autoimmune conditions, & other chronic diseases & use the complement channels & Chinese medicine dietary therapy to reverse disease progression. If you've tried acupuncture before & not gotten the results you were hoping for, take a look at my blog to learn more about how the complement channels are different & may be able to help you heal.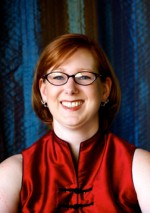 About:
Cindi has focused the majority of her practice on women's health and gynecology, treating conditions such as menstrual irregularities, dysmenorrhea, endometriosis, fibroids, ovarian cysts, PCOS and menopausal symptoms.
Fertility is a major part of her gynecology practice, and Cindi is dedicated to increasing the success rate for clients undergoing western fertility treatments as well as for those trying to conceive on their own. Cindi also works with her clients through all stages of pregnancy and postpartum care.
Cindi is also very experienced in treating autoimmune disorders such as Chronic Fatigue, Fibromyalgia, Multiple Sclerosis, Rheumatoid Arthritis, and Systemic Lupus.
She also works with migraine patients and those with digestive disorders, such
as IBS, Celiac Disease, and Crohn's Disease.