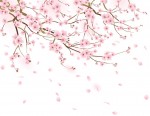 About:
I am a NY State Licensed Acupuncturist and a Certified Chinese herbalist. I received my Masters degree from The New York College of Health Professions in 2003 where my studies included Acupuncture, Chinese herbal medicine, T'ai Chi Chuan and Qi gong.

Upon graduation I went on to work at Columbia University facilitating two NIH funded clinical research studies testing the efficacy of Acupuncture and Moxibustion. I recently returned to Columbia University to serve the acupuncture research community in Acupuncture for women undergoing breast cancer treatments.

My philosophical approach to treatment includes a strong emphasis on patient education. I encourage patients to actively participate in their healing process and often incorporate lifestyle changes and herbal medicine in my treatment plans. I maintain a strong commitment to the promotion of the integration of Eastern and Western medicine as a future medical model within our health care system. My specialized areas of interest and expertise include women's health and fertility, stress and pain management, and digestive disorders.

If you have any questions about how Acupuncture or Chinese herbs can help you please feel free to call me at 917.603.8081 or via email at SharonWyseLAc@gmail.com
More:
Acupuncture treatments are available by appointment Monday-Friday with occasional weekend availability.
House calls/ IVF transfer day treatments are also available by appointment.
In network with BlueCross/BlueShield and Cigna insurance
If your insurance is not listed above I will be happy to provide you with medical forms for you to submit to your insurance carier. I encourage patients to call their insurance company and ask:
1) Is Acupuncture covered in my plan?
2) Do I need to meet my deductible first?
3) How many treatments are covered/ year?
4) Are there any limitations to coverage?