Niantic Acupuncture & Family Wellness, LLC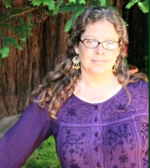 Business Name:
Niantic Acupuncture & Family Wellness, LLC
About:
Niantic Acupuncture & Family Wellness, LLC is a holistic Health Care practice in which we provide care with an integrative approach for all ages.
More:
About Maggie Barili, RN, LAc, Dipl.Ac: In my practice, I treat people of all ages from infants to elders. My particular interests are preventive medicine, pain management, gastrointestinal disorders, disorders of stress, women's and men's health, pediatrics and palliative care.
I consider each individual's case as unique, highly personal and fully integrated mentally, emotionally, physically and spiritually.
By combining my knowledge and experience both as a Western and Eastern medicine healthcare practitioner, my clients are well served. I have found that many routine health problems and chronic conditions for which drug therapy and surgery have not been effective often benefit from Traditional Chinese Medicine.
My choice to become an Acupuncturist has been a pursuit of passion. As with many others, I have repeatedly observed and experienced how Traditional Chinese Medicine, which has existed for thousands of years, is a compassionate and effective healing method.
I earned my graduate degree in Traditional Chinese Medicine from Five Branches University in Santa Cruz, Ca and have been an RN for 23 years having specialized in Critical and Emergency Care. Although I continue to maintain my RN license here in the state of CT, I no longer work in a hospital.
For two years prior to attending graduate college, I apprenticed and studied with Raven Lang, Doctor of Oriental Medicine, former midwife and author, specializing in women's health, pediatrics and in general family medicine.
My first private family holistic practice was in Sunnyvale, California for four years. During which time I maintained staffing privileges and was authorized to provide Acupuncture treatments for in-patients at El Camino Hospital in Mountain View, California where I was also a Critical Care RN. During those years, as well, I was fortunate to be able to participate in a Stanford Research Center study set up to evaluate the effectiveness of Acupuncture for women experiencing depression during pregnancy, which when completed demonstrated Acupuncture to be highly effective.
Additionally, I have received training and formal certification in Constitutional Facial Rejuvenation and Advanced Facial Rejuvenation Acupuncture under the tutelage of Mary Elizabeth Wakefield, one of the world's leading experts in that field.
I maintain an active role in the health community through contact with a number of practitioners in various fields; Naturopathic Doctors, conventional and functional medicine holistic MD's, Chiropractors, Nutritionists, Massage Therapists and more. Some of these can be found on my Links and Practitioners Referral page.
Credentials:
Diplomate in Acupuncture (Dipl.Ac) with the National Certification for Acupuncture and Oriental Medicine
Connecticut Licensed Acupuncturist, 2009
Formerly California Licensed Acupuncturist and Herbalist for 6 years, 2003 – 2009
Masters degree in Traditional Chinese Medicine from Five Branches University 2003
Connecticut Registered Nurse, Registered Nurse 1990 to present with specialties in Cardiac, Critical and Emergency care
Constitutional Facial Renewal Acupuncture Certification from Mary Elizabeth Wakefield
Affiliations:
CSAOM; Connecticut Society of Acupuncture and Oriental Medicine – Treasurer and Temporary Vice President.
2003-2009 El Camino Hospital, Mountain View, California member of the Allied Health Staff as Acupuncturist for in and out patients and member of the Palliative Care Team
Stanford Research Center as a collaborative Research Associate, in a study evaluating the effectiveness of Acupuncture in the treatment of depression; completed 2009.