About:
Has been in practice since 2004. Certified practitioner of Sports Medicine Acupuncture (C.SMA).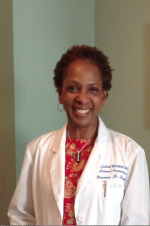 About:
Welcome to Red Lotus Wellness Center, a Premier Integrative Medical Practice in Carlsbad and La Jolla.

On your first visit you will meet with one of our providers, where you can share your health concerns and they can learn about your unique health and wellness goals. If it feels like the right fit for you, they will perform a thorough examination, including a detailed medical history. The second visit to the office is a chance to review the results of the tests, performed and to present any abnormal findings. You will be given our best recommendation for resolving these problems and reaching your health and wellness goals. We take great care in listening keenly with each and every aspect of your health concerns, which allows us the confidence to know with certainty whether we can help or not, and our results speak for themselves; just take a look at our Testimonials Section.
About:
We specialize in the treatment of pain and paralysis no matter what the cause. We use specialized techniques to more quickly reduce pain and restore function than other methods. We offer a 20% discount.