Grace Enriquez, L.Ac.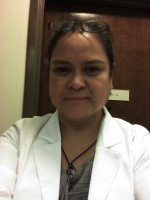 Business Name:
Grace Enriquez, L.Ac.
About:
Grace is a licensed California State Board acupuncturist and herbalist. She graduated with honors from Yo San University of Traditional Chinese Medicine, one of southern California's most academically challenging programs, where she received her master's degree in acupuncture and Traditional Chinese Medicine. She has been a resident of the Conejo Valley since 1988 and has worked for both western and alternative health care practices throughout the community. She specializes in pain management and allergies/sensitivities employing various techniques from Tui Na (Chinese massage) to NAET.