Advanced Acupuncture Center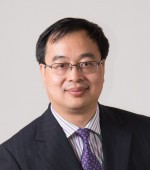 Business Name:
Advanced Acupuncture Center
About:
The following services are available at our office:
1. Acupuncture (including body acupuncture, auricular acupuncture, scalp acupuncture, electro-acupuncture, laser acupuncture, cupping, moxibustion, acupressure, scraping therapy (Gua Sha) etc.)
2. Chinese herbal medicine: we prescribe herbs, or patent herbal medicine and compound herbal formula.
3. Counseling regarding lifestyle modifications and therapeutic use of foods and supplements.