Guest House Acupuncture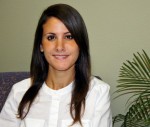 Business Name:
Guest House Acupuncture
About:
We specialize in acupuncture and moxibustion (heat therapy), herbal medicine, Chinese massage, cupping, nutritional guidance, and lifestyle counseling. We are your partner in overcoming pain and finding sustainable solutions to live a more balanced, healthy life. 
More:
Nikoo Saleh Kasmai is a California Board Certified acupuncturist and herbalist, and licensed to practice as a primary care provider. She is a general practitioner, with experience treating a wide range of ailments including stress, emotional imbalances, and acute & chronic pain conditions.