Arvada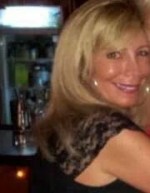 Gentle acupuncture in a relaxing professional environment with an acupuncturist who has been practicing for over 13 years. Jen has offices in both Wheat Ridge and Westminster. Jen specializes in pain management, headaches, mood disorders, PMS and menopausal syndrome, and acupuncture for female infertility.
At Inspired Wellness Center, we believe all health conditions from pain to insomnia to depression can be treated effectively using natural therapies. We specialize in treating heath conditions such as Fertility Issues (Infertility), Women's Disorders and side-effects of chemotherapy and other cancer treatments. Acupuncture can also be used to treat pain, digestive issues, mental/emotional disorders, immune system issues, stress and general well-being. We also offer Allergy Elimination which is a proven technique that has helped thousands of people rid themselves of their allergies forever.

In our office, it is our goal to provide you with a supportive, casual atmosphere in which we work together to reach your health goals. As your condition improves we will teach you simple lifestyle changes to keep you living in vibrant health forever Inspired Wellness Center is a fully licensed and board certified clinic offering Acupuncture and Chinese Herbal Medicine to Arvada, Westminster, Broomfield & the Denver-Metro Area. If you are ready to be Inspired by your healthcare, call for your appointment today!!