Doraji Acupuncture and Herbs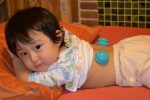 Business Name:
Doraji Acupuncture and Herbs
About:
Hae Jung is a New York State Licensed Acupuncturist and Nationally Certified Chinese Herbalist. She earned her Master of Science degree in Traditional Oriental Medicine from Pacific College of Oriental Medicine in New York City.
A native of Korea, Hae Jung treats wide ranges of disorders caused by either emotional or physical imbalances.
Physical discomforts affect emotion and in the same manner emotional imbalances can cause physical discomforts as manifestations of mental state. Hae Jung is insightful, compassionate and has firm belief in Oriental Medicine, the firm belief that sufferings in all levels – mental, emotional, physical, and spiritual – can be healed.